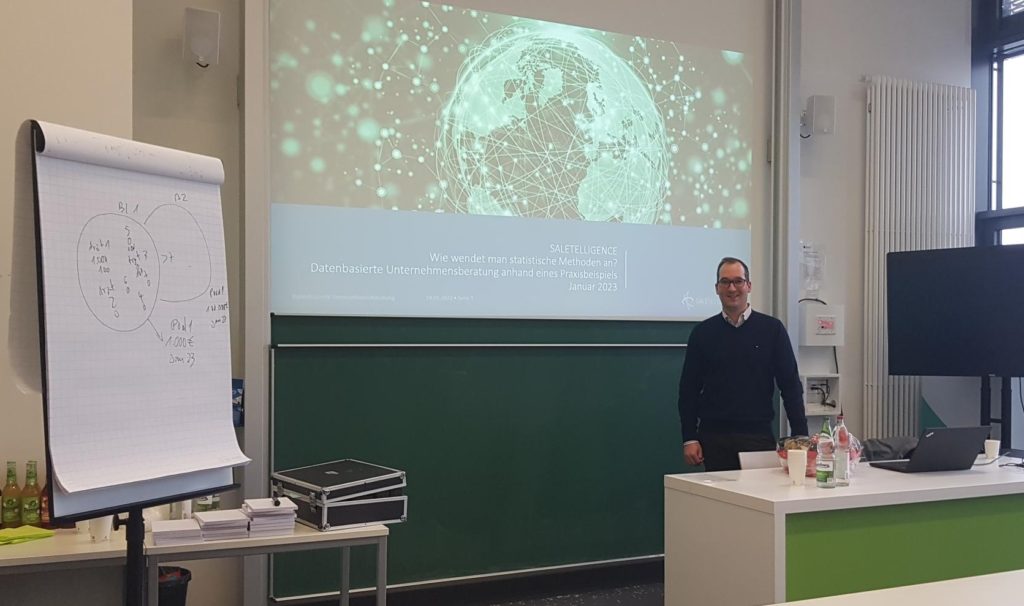 The student consultancy STUNT e.V. Bielefeld offers members the opportunity to learn about experiences and methods from business practice within the framework of training weekends. In this context, various companies provide insights into their approaches and methods.
This year, we also had the opportunity to present a lecture on the topic "How to apply statistical methods? Data-based management consulting based on a practical example". In the course of the presentation, a lively exchange on the use of data in the context of management consultancy arose. In addition to the special features of the pharmaceutical market and the data available there, there was also intensive discussion about the use of statistical methods for concrete practical questions of sales and marketing teams in the healthcare sector.
A successful event, which we will gladly offer again in the future.